Well, my baby boy is officially not a baby anymore! For his second birthday we did a construction theme- which is so oppositely-fitting because he loves to destroy more than construct!!! He and Miles can certainly make a huge destructive mess!! Miles often hears me say that our house is a disaster (emphasis on the middle syllable!) and I'm reminded of my mom telling the story of us being at the car dealership when Clif was just a baby, so I would have been around 3. We were in the office of the car dealer and I propped my elbows up on the car salesman's desk and proceeded to tell him what a mess our house was! I'm sure my time is coming for Miles to proclaim it to the world!!
Anyway...back to the party!
I have found that I love finding mom-owned shops who will design invites for you and send the PDF file- that just fits my style so much more than having to do a headcount before-hand ordering!!!
(I have recently figured out about myself that I am more of a "big picture" kind of person than a "details" person- I'm sure some already knew this about me--- like the ones who put me in charge of Rush- I sure can delegate- but don't ask me who/where to order the chairs and linens from!! Which is crazy- because Jared can be such a micromanager!! I guess opposites DO attract!!)
Once again...back to the party...
So I found his invites from
Let's Party NOLA
. I bought the cutest Christmas coloring sheets from her back at Christmas for the boys to give as gifts to their friends and classmates for preschool. So I did the invites and coloring pages- all customized for Owen's party- and she made up gift tags and a sign (which I could have had blown up and printed at an office supply store- but didn't do).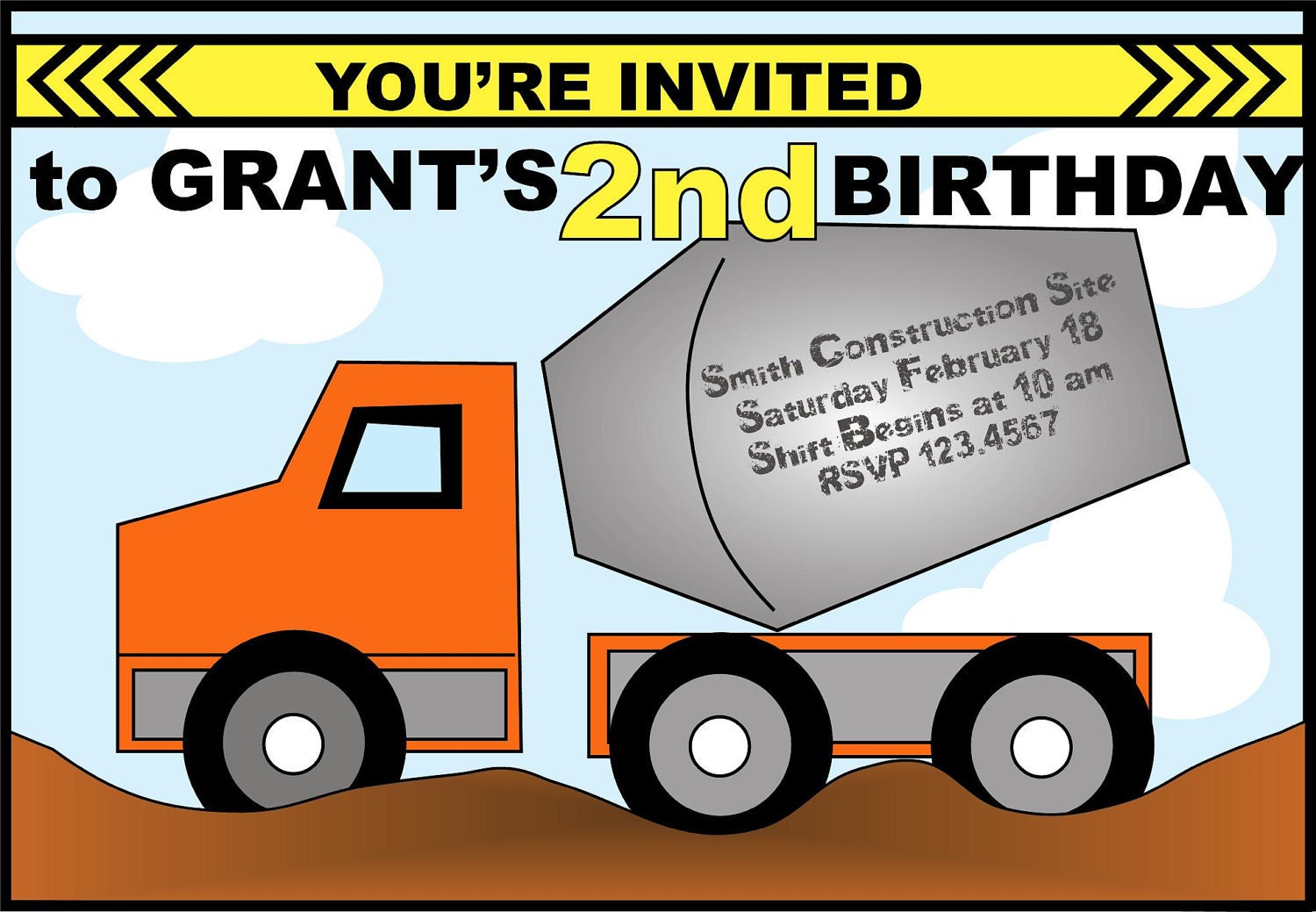 of course this isn't his invite- but a pic from her etsy site
I'll let the pictures do the rest of the talking and add commentary as needed =)
the birthday boy! he and miles spent the night with meme and jimbo the night before!
owen's birthday is the day after mom's birthday!
completely entertained by his big brother!
say cheese!!!
great mama came up to celebrate mom's and owen's birthdays!
welcome to the construction zone
i asked jared to bring home some boxes for the kids to build with-- my den was completely filled with boxes for them!
food table--- i wanted to make cute little signs for each one-- the cheese its were going to be road signs, the pretzel sticks were going to be 2x4s, the fruit was going to be on kabob sticks to resemble a stoplight (strawberry, pineapple, grape), then carrot sticks for caution cones. party favors were oreo balls- or chocolate covered wrecking balls!
the fantastic cake from andrea!
road way with little tonka trucks
construction with blocks
both the boys would have been perfectly content just playing with all the balloons all day!!
typical.
build it up--- just to knock it down!
so insulted that jimbo is trying to feed him his cake!
that's better.
pacifier in-- he was done! glad our party guests in the background were still enjoying the party though!
We had invited several friends- but I need to make mental note of the time of year his birthday falls--- flu season!! Over half of our guest list wasn't able to make it because they were sick!! And not just the sniffles kind of sick!! Flu, fever, strep, stomach bug...so we were glad they all stayed home!! And of all the little boys my boys have to play with- it was funny that our two guests were precious little girls!! We still had a house full and really enjoyed the day celebrating my sweet two year old! Owen, however, was done with it all right around noon and he did go to his room for a nap before the last guest left!
This precious child has such a soft spot in my heart--- as do each of my children- but each are unique unto themselves. What is unique about Owen's is partly that he's my baby boy. I think I'll always think of him that way. We were so expectant with every stage of Miles' development. I've taken more of Owen's developments in stride. He has made me a more nervous mother as well though. He hasn't yet developed much fear about getting hurt by anything. He will jump before I'm ready to catch him, ask me not to spank him before I've even threatened it, hugged and kissed me when I'm not begging asking for it, and run off before I even realize he's gone! (If we were to ever switch churches- it would probably be to a smaller building simply so there are less places he can run off to and hide! =P) Where there are times I expect him to be capable of doing all the things Miles can do, I find myself holding him back from doing things as well! He will march himself up the stairs to bed at night when he's tired. He loves to brush his teeth. He would watch Toy Story (1,2, or 3) seven times a day if I would let him. He's always hungry. We have had to move the medicine cabinet, candy stash, most of the food in the refrigerator, and markers up to high places in the kitchen that can't be reached even by standing on top of the counters (except meds- it's now in bathroom closet). He has a contagious laugh and hearing him and Miles laugh together is one of the best things in the world. I love that they have "built-in best friends" in each other. I pray that they will always be this close, but also confident to have the outlets they need to express their individuality. The sweetest words to my ears these days has been "Owen, you're my best friend"- even if it's followed 2 minutes later with fussing at each other, because generally, even that is followed by playing and resolving of whatever was wrong!
Okay okay---- I'll quit going on and on.
Happiest of birthdays to my precious 2 year old. Thank you, Lord, for this precious life you've entrusted me with. May I always be a faithful steward of his life in leading it to You.